GTD App Review - Toodledo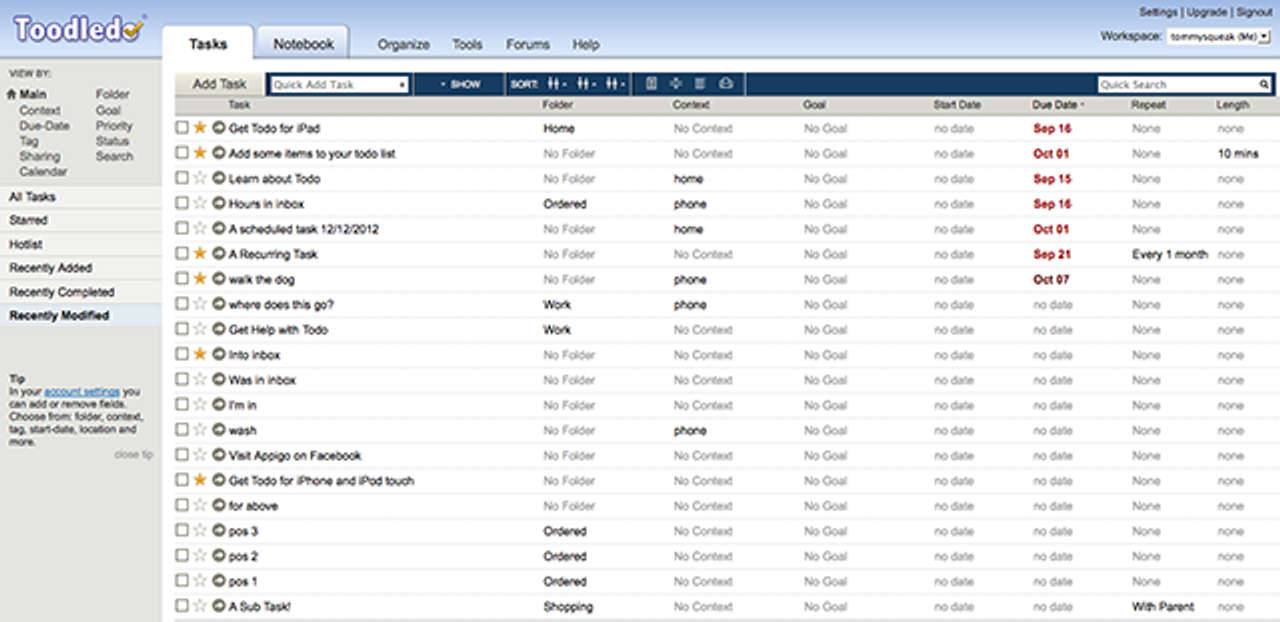 Toodledo is an extremely feature rich web app but unfortunately this is also its falldown. The UI is complicated and not pleasant to use. However it is very reasonably priced.
This large number of features does have a silver lining. Toodledo allows third-party developers to create apps using its API. Apps can be created which aren't constrained by lack of meta-data about a task or features. The apps can then provide a simplified pleasant UI. This has already happened with Due Today and TODO for Mac . Both have a great user experience. With over third-party 50 apps, there's already plenty of choice.
How it Scored
This is how it scored against the criteria for a great GTD app .
| Criteria | Result |
| --- | --- |
| Quick add | Yes. But there's no inbox |
| Projects/Sub-tasks | Yes. Folders and sub-tasks. Sub-tasks in Pro. |
| Contexts/tags | Yes, both. |
| Order tasks | No |
| Notes | Yes |
| Highlight/star | Yes |
| Search | Yes |
| Deadline | Yes |
| Reminder | Yes |
| Recurring tasks | Yes |
| Sync with Google Calendar | Yes |
| User Experience | 0/5 |
Downsides
The poor user experience. It's trying to be something to everybody, which is making it difficult to use. There's very little that is good about the UI. It's busy, lacks contrast, cramped, small, confusing, inconsistent, baffling. I'll stop there, you can probably guess I don't like it.
There's no task count to show how many tasks are in a folder/list. UPDATE mhm08 (from GTD forum) pointed out that this a setting you need to turn on.
Lack of drag and drop, means organising tasks is done by editing each one individually.
Puzzling
The UI.
Useful Extras
Loads of integration with other services. Eg Twitter, email, rss, Firefox and more.
Share your list with other people, for reading or adding/editing.
Tasks can be assigned to goals, so you can track whether you are meeting your high level life goals.
Stats for tracking progress. Linked to goals too.
A range of ways to import your tasks .
Attach files to tasks.
Specify defaults for tasks.
Configurable 'hotlist', for tasks that have some kind of urgency.
UPDATE A multitude of ways for exporting and backing up your tasks . (as recommended by Jay in the comments)
How it Looks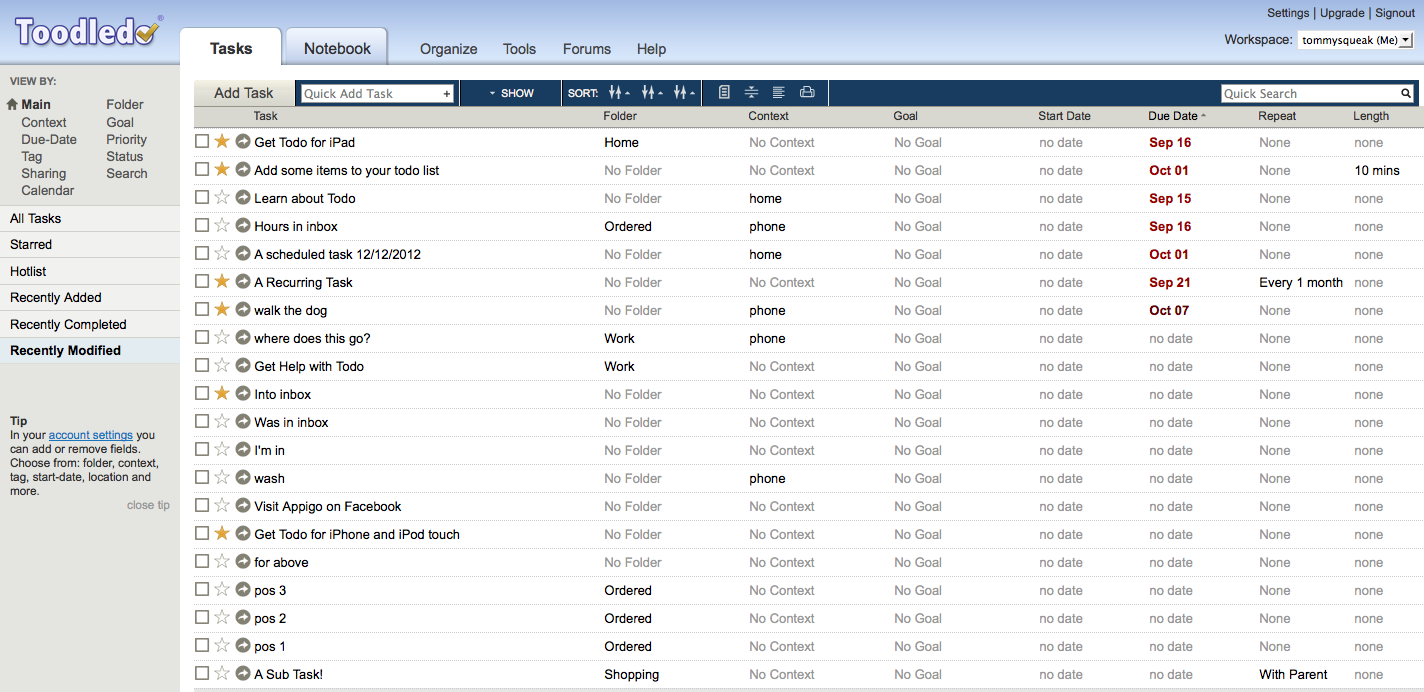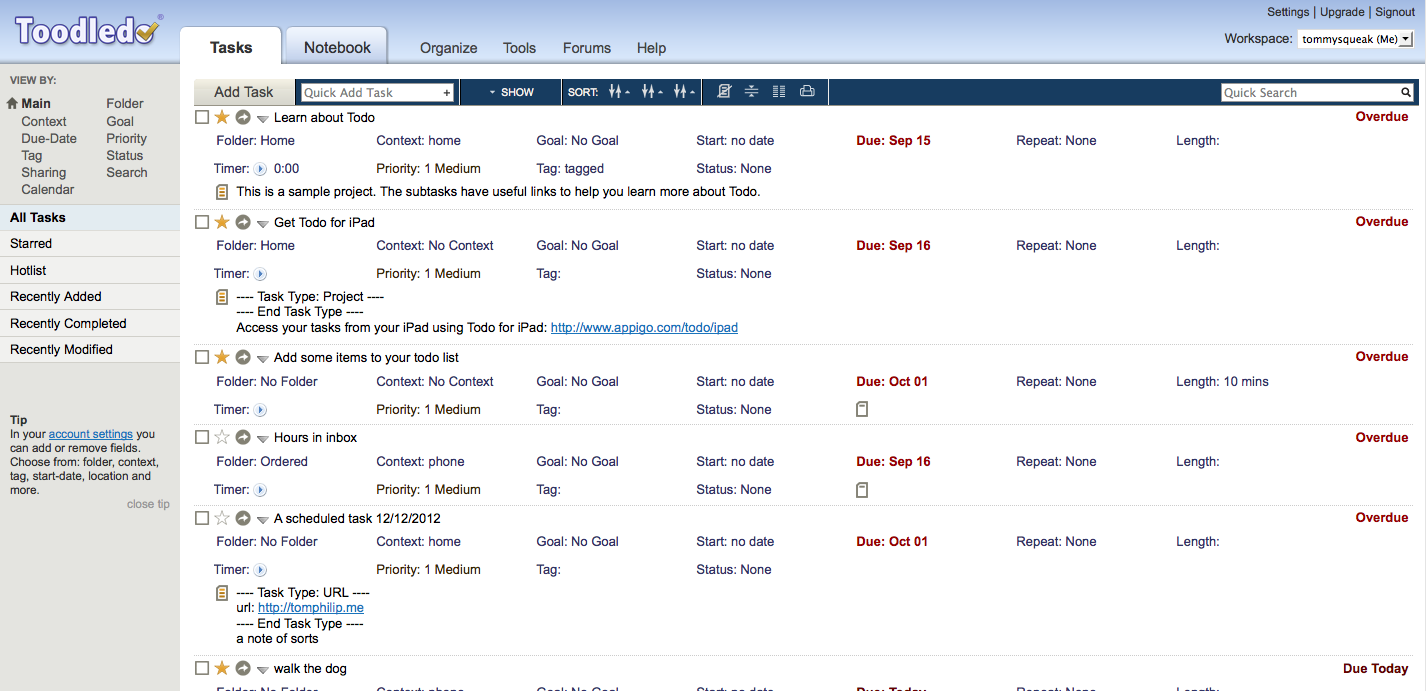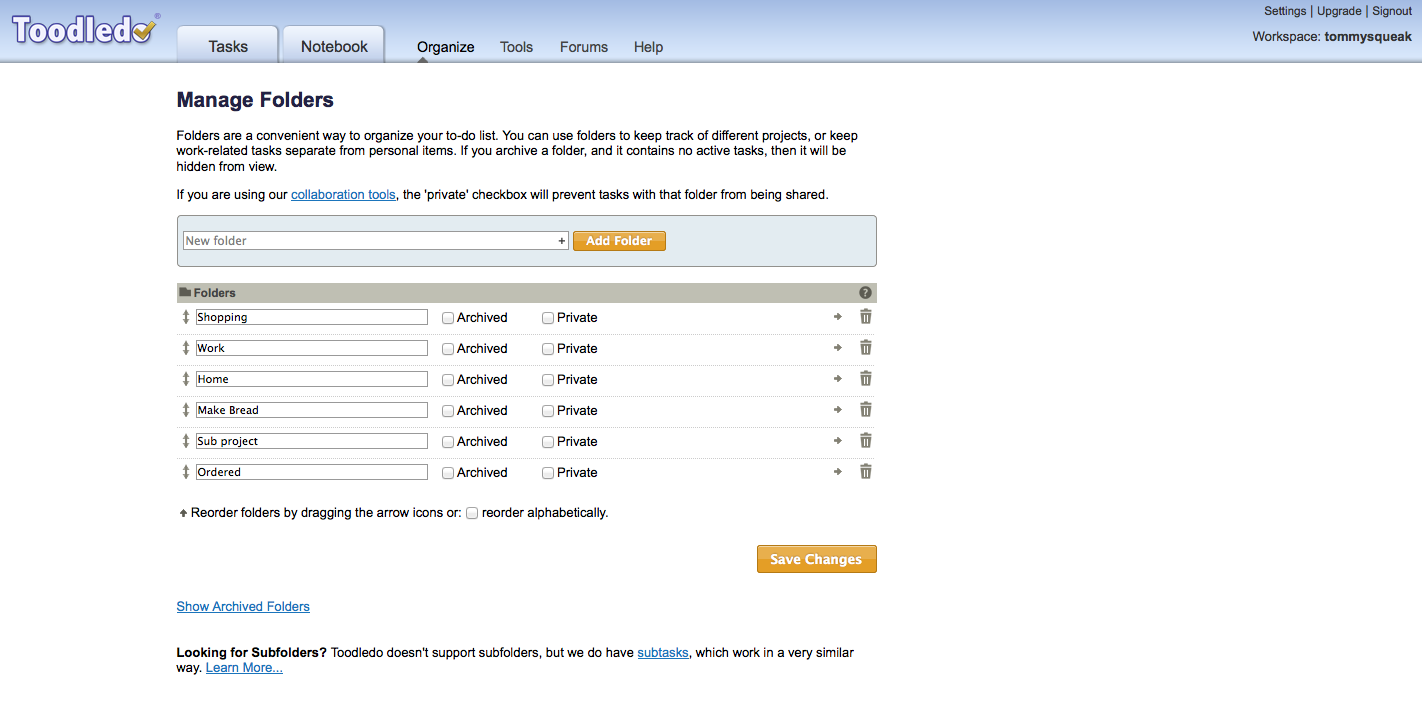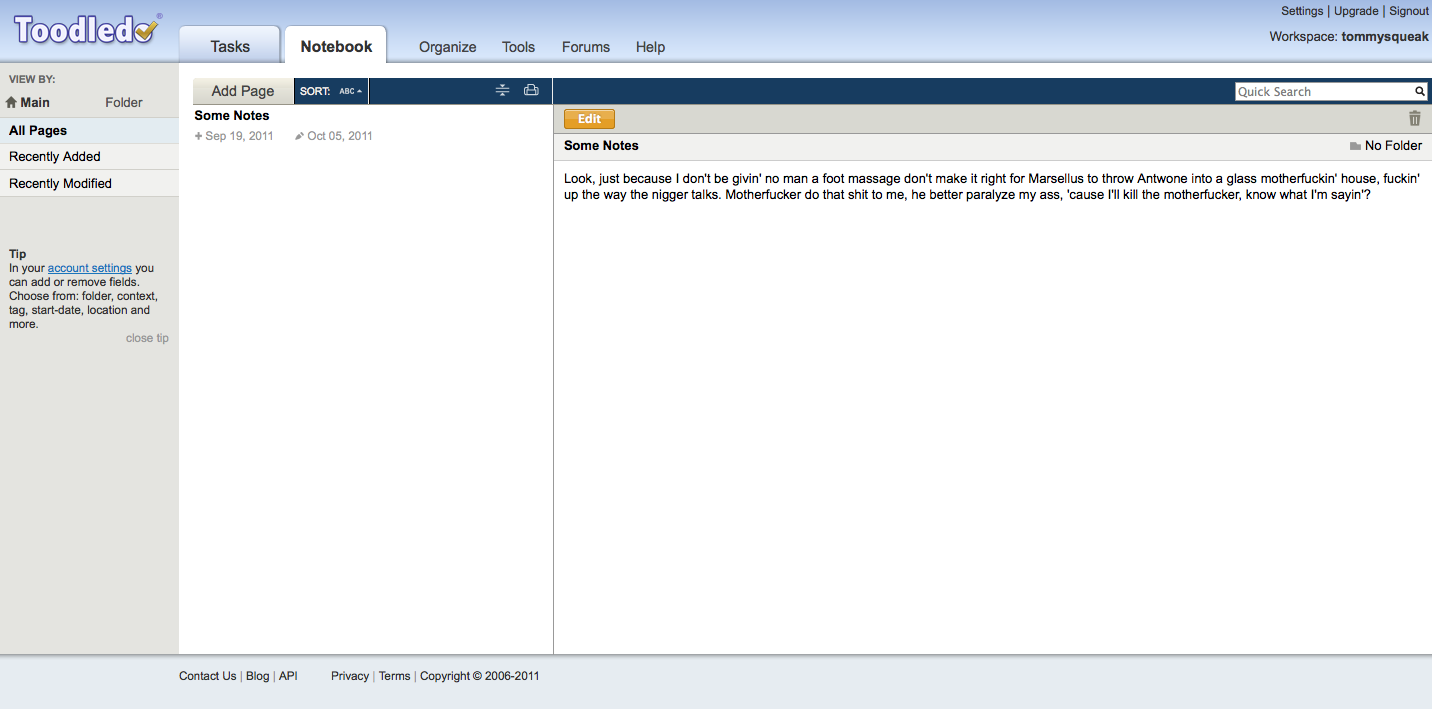 Platforms
Web, iPhone/iPad and over 50 third-party apps.
Support
There is a forum for discussions, questions, and tips where the developer is active.
Price
Free, $14.95/year pro and $29.95/year pro plus. Comparison of features between the prices plans.